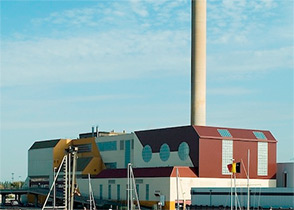 Via Bruxelles-Energie
Our residual waste (waste for which there is no recycling programme yet) is processed by Bruxelles-Energie, a plant for energy recovery by incineration. This is a state-of-the-art plant in terms of energy recovery and environmental protection.
Bruxelles-Energie currently provides Electrabel with energy that is used to produce electricity equivalent to the annual needs of more than 65,000 households in Brussels.
A development project for district heating is also considered in order to maximise energy produced by the incineration of your waste. Visit the Bruxelles-Energie's website for more informations.